Providing Fun for All with Our Inflatable Rental Buda TX!
Take your party to the next level with our inflatable rental Buda TX selections! Bring the excitement and energy to your event with our show-stopping obstacle course and inflatable game options. Fun for the entire guest list, we're confident your next birthday party, school field day, or family reunion will be a memorable success with the addition of one of our Buda TX inflatables for rent.

We're proud to offer our range of equipment selections in Buda, Texas, and surrounding areas across Hays County. No matter the size or theme of your event, we're certain our selection of inflatable rental Buda TX options will keep everyone busy for hours on end. From our giant obstacle courses to our interactive games, we've been providing entertainment for every age group for many years.

We're the trusted source for inflatable rental Buda TX choices because we prioritize customer satisfaction, on-time delivery, and cost-effective options for every budget. View our expansive inventory online and book your inflatable today!

Why Choose Us for Your Inflatable Party Equipment Rentals Buda TX
We're the top choice for inflatable party equipment rentals Buda TX because our wide selection of obstacle courses and interactive games fit well with every theme, budget, timeframe, and guest list. Whether you're throwing an unforgettable birthday party or want to add exhilarating fun to a graduation celebration, our team of helpful party professionals will walk you through each step of the booking process, ensuring your rental is on-time and over-the-top!

As a locally owned and operated company, it's our pleasure to be part of so many amazing memories over the years, ranging from gender reveal parties to community fundraising events to Hays CISD field days. When you're in search of inflatable party equipment rentals Buda TX that you can rely on, choose the team at Buda Bounce House Party Rentals!

Best Selections of Inflatable Party Rentals Buda TX
We have no doubt that our amazing selection of inflatable party rentals Buda TX will not disappoint. From inflatable human foosball to giant whack-a-mole to soccer darts, we're well-known for carrying unique and entertaining games that entertain guests for hours. Whatever your party rental needs are, we have the equipment that will make your event a total success including bounce houses, obstacle courses, and water slides. Fun for all ages, we carry inflatables that the entire family will enjoy.

Make sure your next church festival or school gathering goes off without a hitch by booking your inflatable party rentals Buda TX with our team today! Browse our online inventory and get in touch with us if you have any questions about your options by giving us a call at (512) 293-0937. We have no doubt that our Buda TX inflatables will be an unforgettable addition to your upcoming event!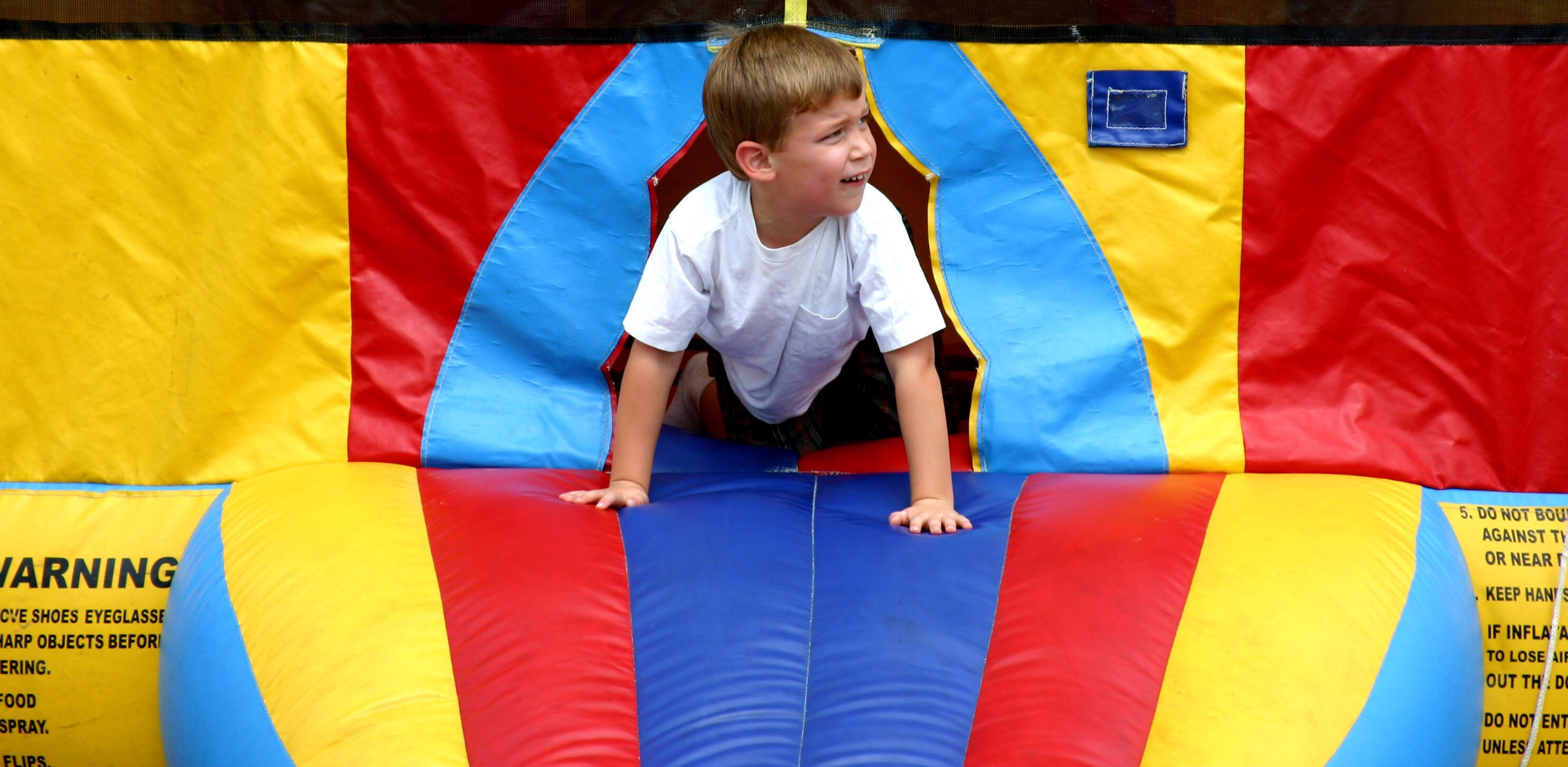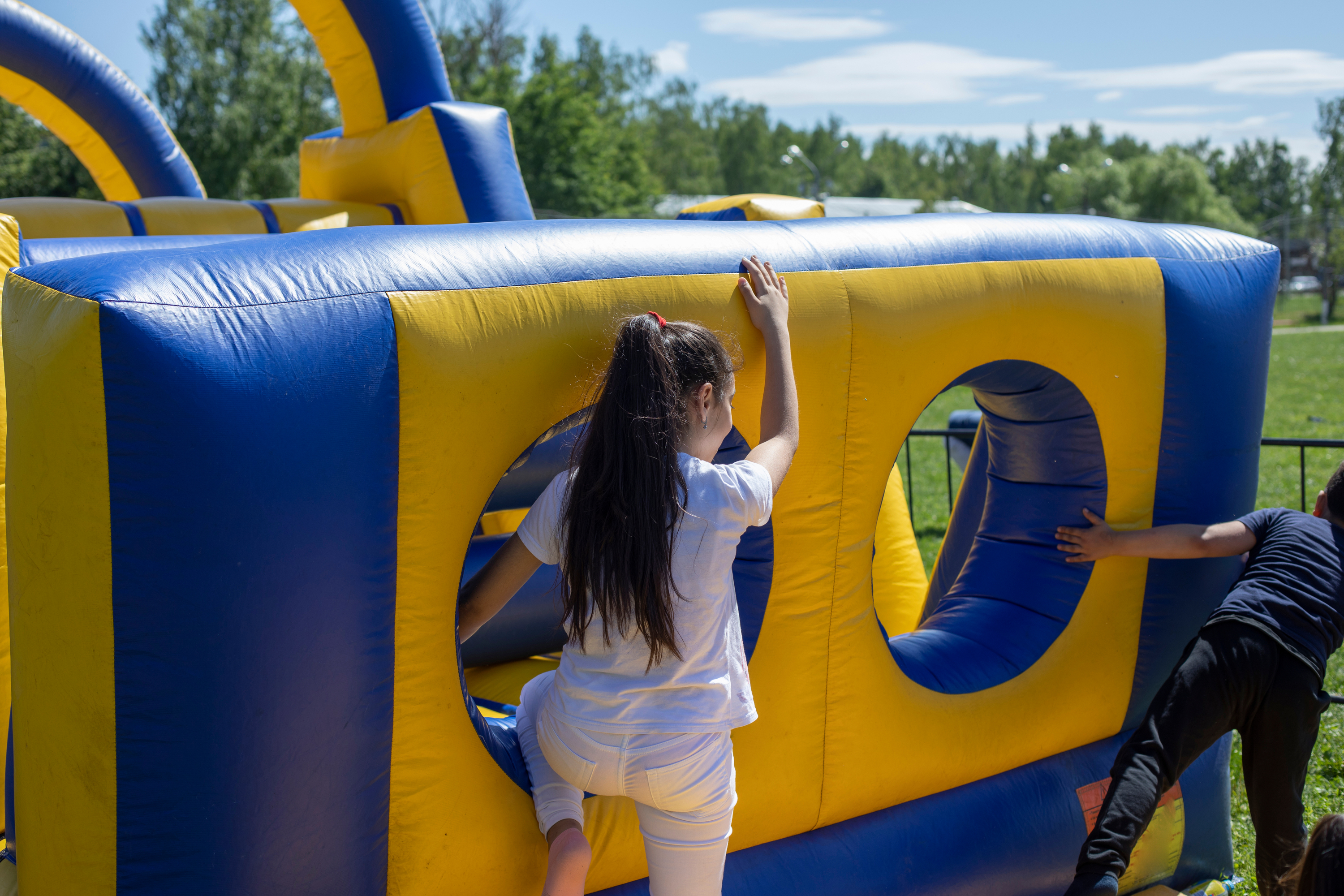 Wide Variety of Buda TX Inflatables for Every Event
Whether you're searching for the perfect obstacle course to add to your Senior Day or need a fun game to add to the carnival roster, our Buda TX inflatables are a cost-effective and engaging way to keep guests, students, and attendees entertained!

We carry industry-leading inflatables that are made with lead-free and fire-resistant vinyl, making them safe for all ages. Our inventory is filled with a range of games, obstacle courses, and inflatables that work for every theme, budget, and timeframe. Take a look at our specific choices below and book your inflatable rental today!

Inflatable Games Buda TX
Putting the fun into function is kind of our thing and we do that well with inflatable games Buda TX! Perfect for festivals, carnivals, fundraisers, and other styles of events, our game selection is top-notch, affordable, and super popular among guests and hosts! Take a look at a few of our top rented selections below and schedule your game today!

Giant Hungry Hungry Hippos: In this game, participants act as the hippos and compete for their next meal (the velcro ball)! Super fun and safe for a variety of ages, this is a game you'll want to play AND watch unfold. Make sure the smartphones are ready to grab this one on video! This rental begins at $500 and 4 guests may use this inflatable at once.

Inflatable Joust Arena: If you've been searching for a boxing ring obstacle course for rent in Buda TX, this is the game for you. Similar to inflatable boxing, two competitors enter the jousting arena and try to dismount each other from their pedestal. Perfect for pre-teens and teenagers who need a little friendly competition! This rental begins at $400 and 2 guests may use this inflatable at once.

Toxic Meltdown: Easily our most sought-after inflatable game, the toxic meltdown is irresistible! Up to eight players try to rush to an X, avoiding the rotating boom in the process. Be prepared to jump and dodge the rotating arm to stay in the game! This rental is perfect for large events because the folks watching have just as much fun as the participants. Beginning at $1,100 for up to four hours of rental time, this game is ideal for festivals and carnivals and can be set up indoors or outdoors.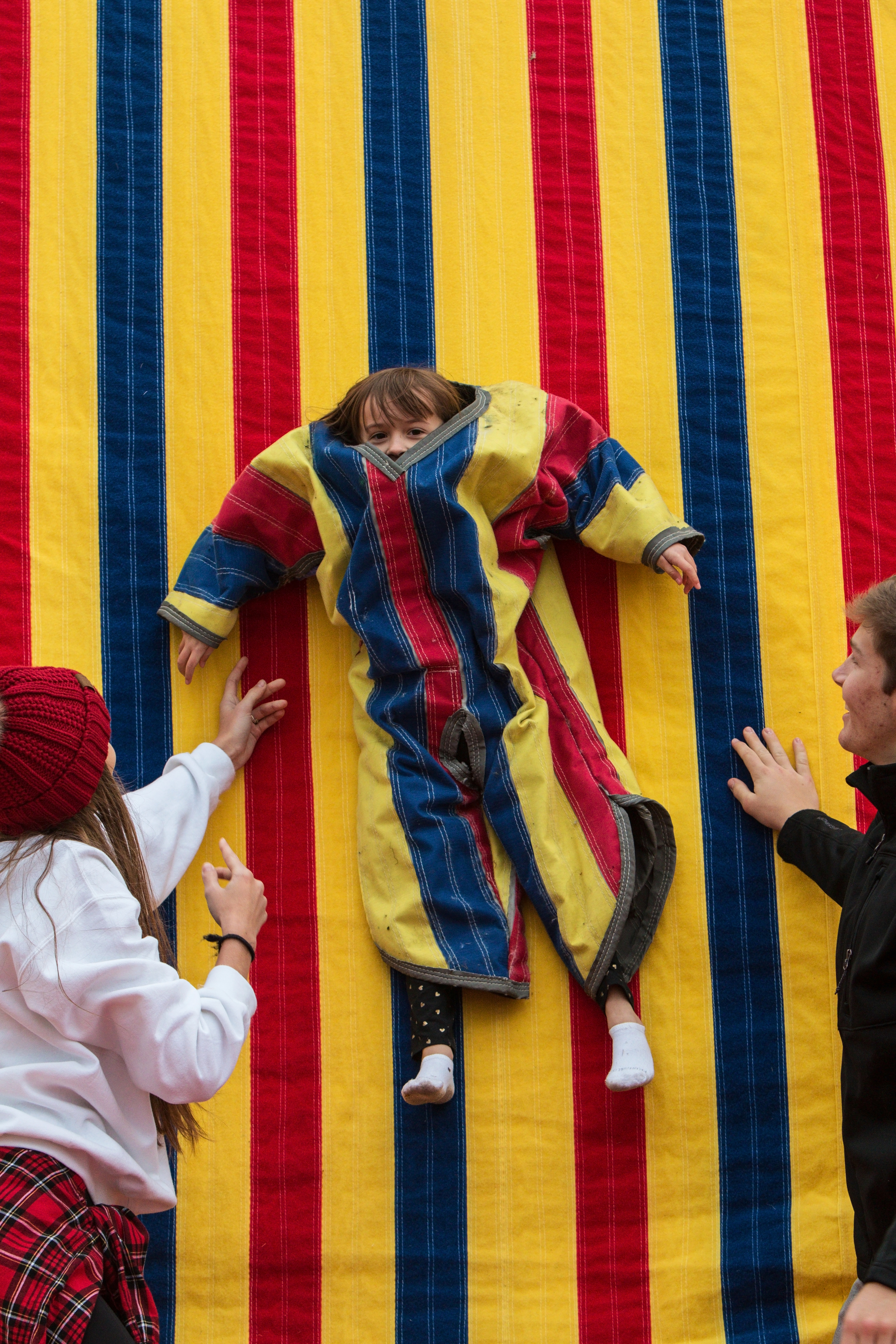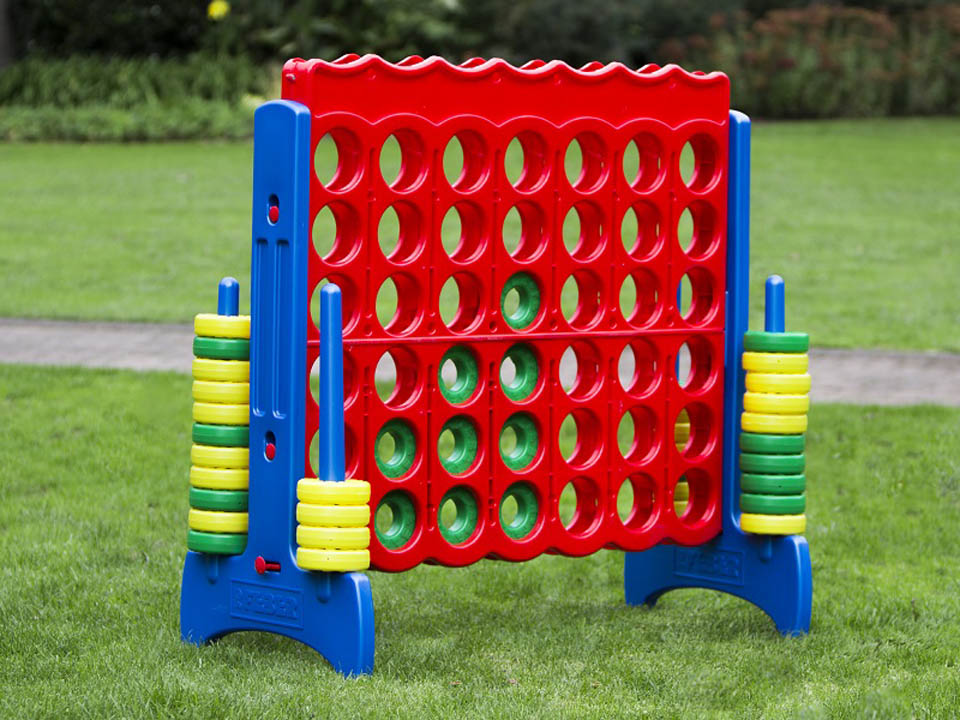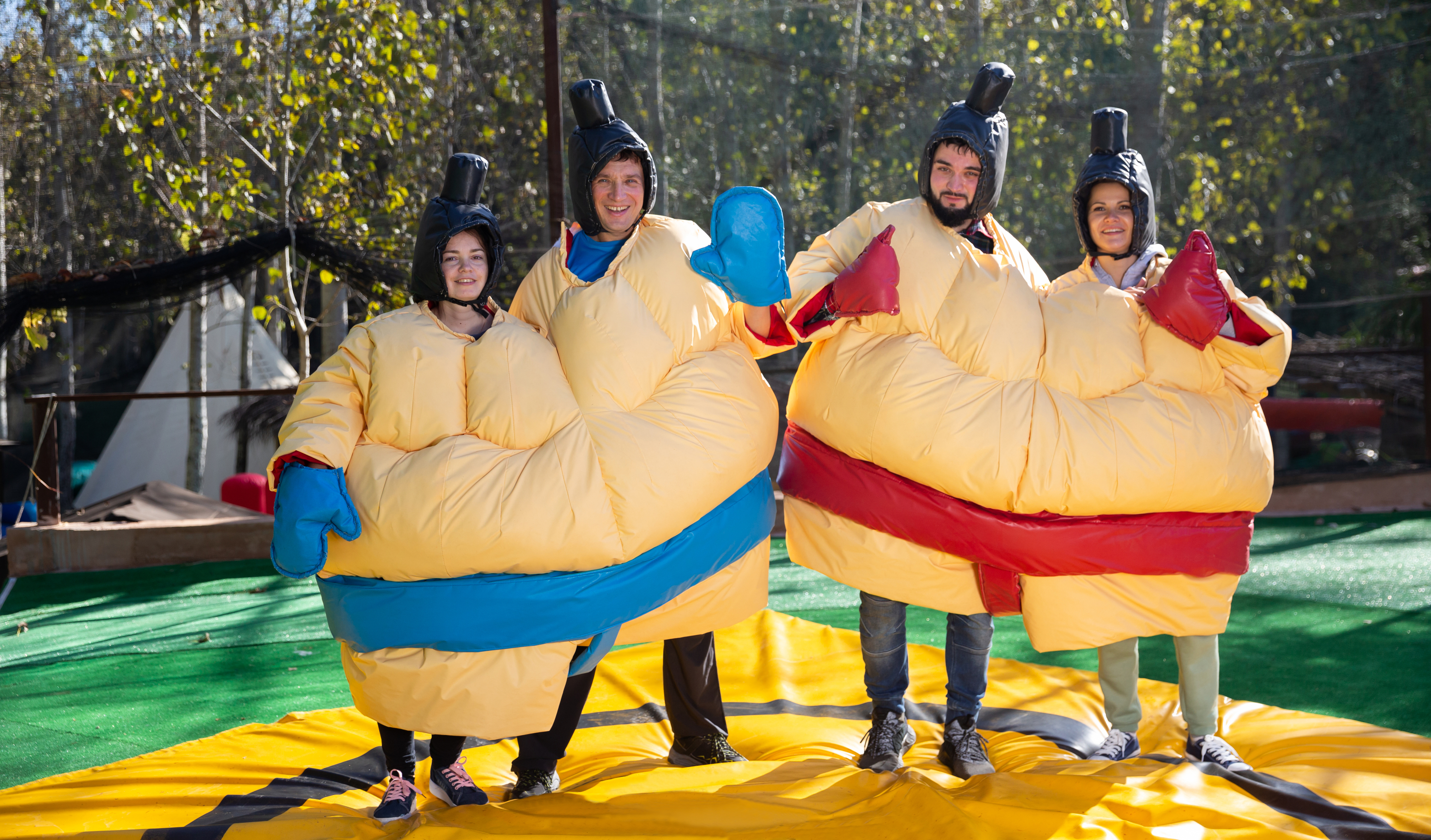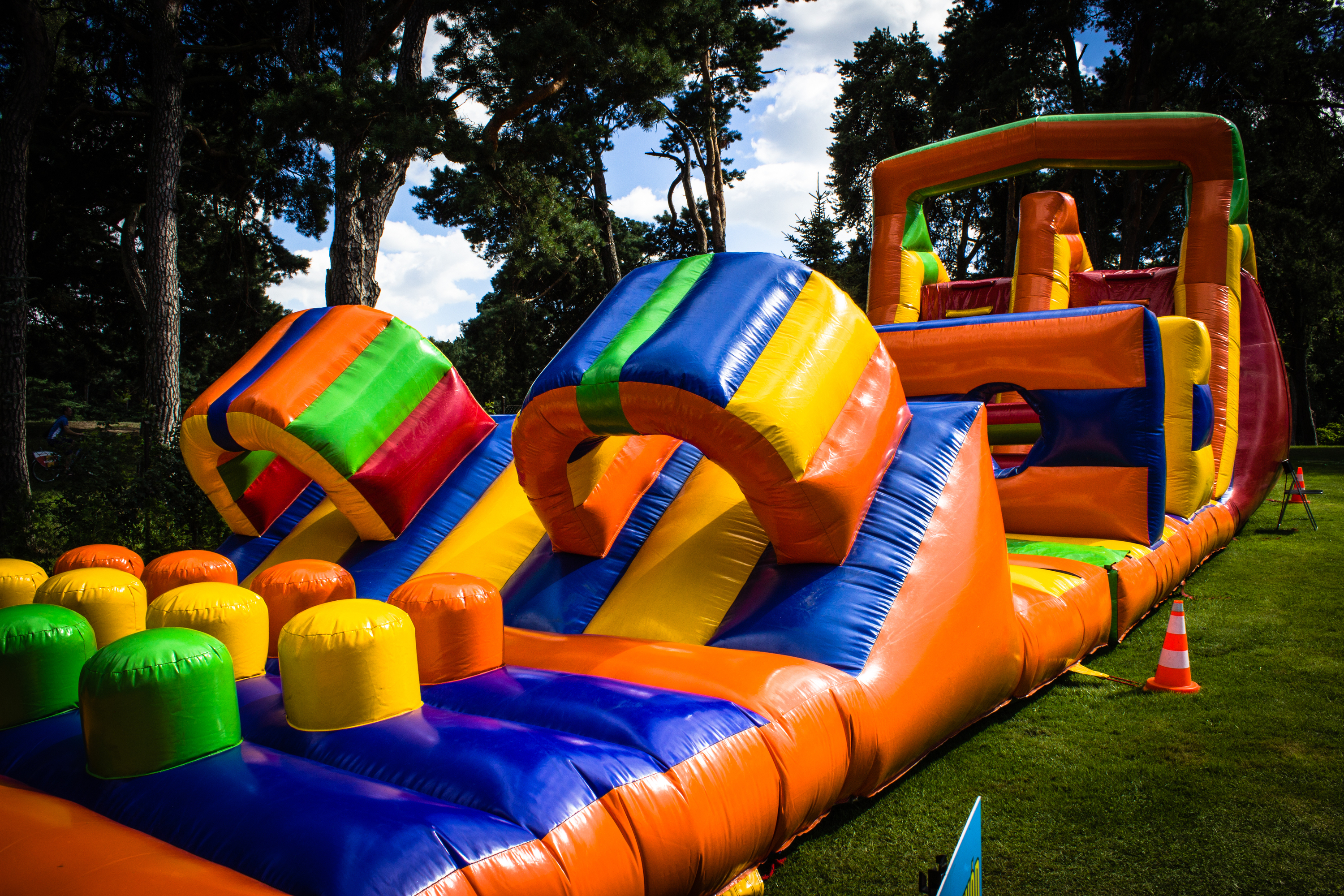 Inflatable Obstacle Course Buda TX
Keep guests of all ages entertained for hours with our inflatable obstacle course Buda TX rentals! Large and in charge, these inflatables add excitement and friendly competition to events of all varieties. We carry three fun options for obstacle courses that will keep everyone on their toes. Friends get to race each other, push through inflatable obstacles, scale walls and slide down to the finish. If that isn't 100% fun, we don't know what is!

Our kids obstacle course Buda, TX options are fun for all ages with adult supervision. Available for indoor and outdoor use, these inflatables have been rented previously for field days, school fundraisers, church festivals, family reunions, corporate happy hours, graduation celebrations, and everything in between! Book your obstacle course online today.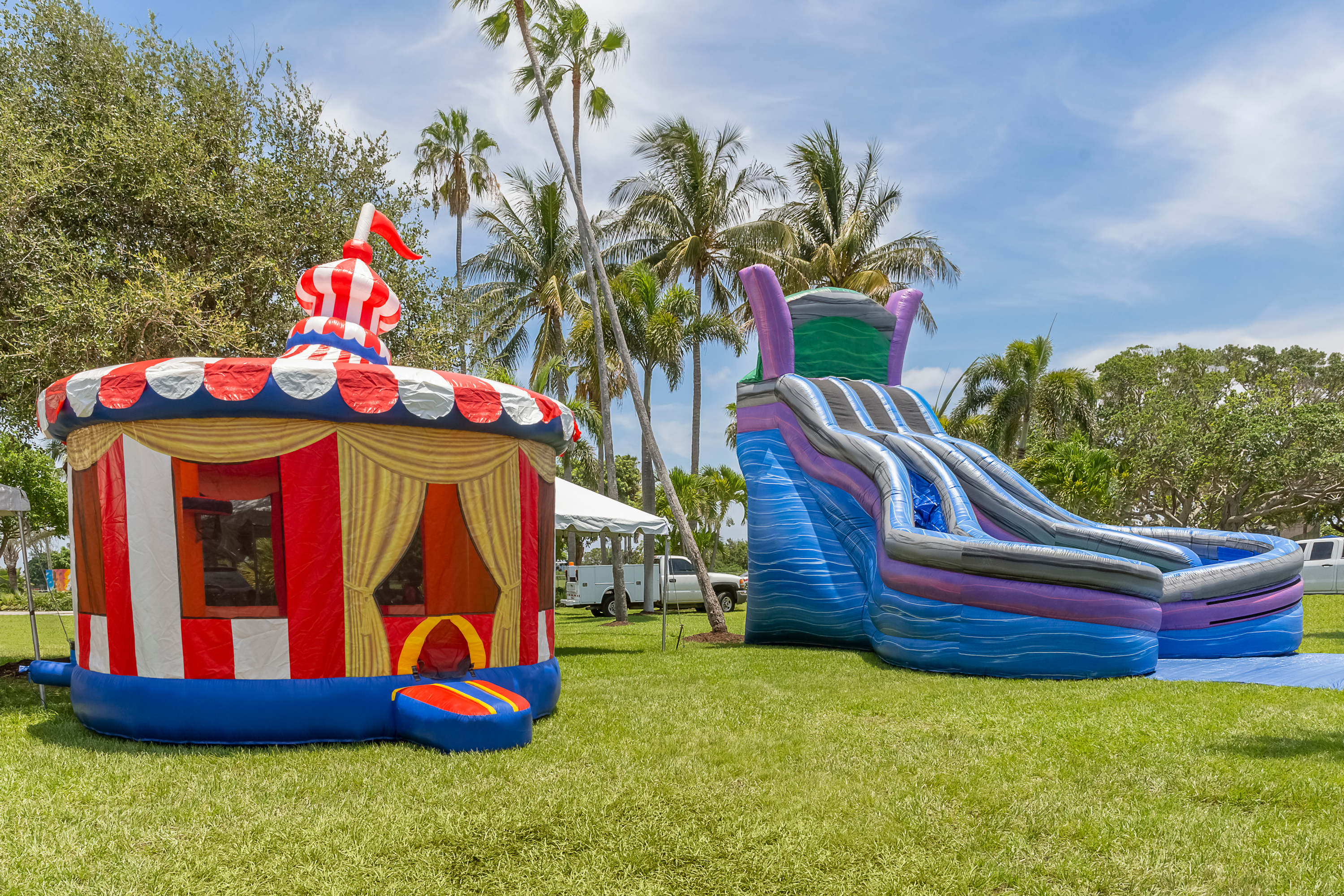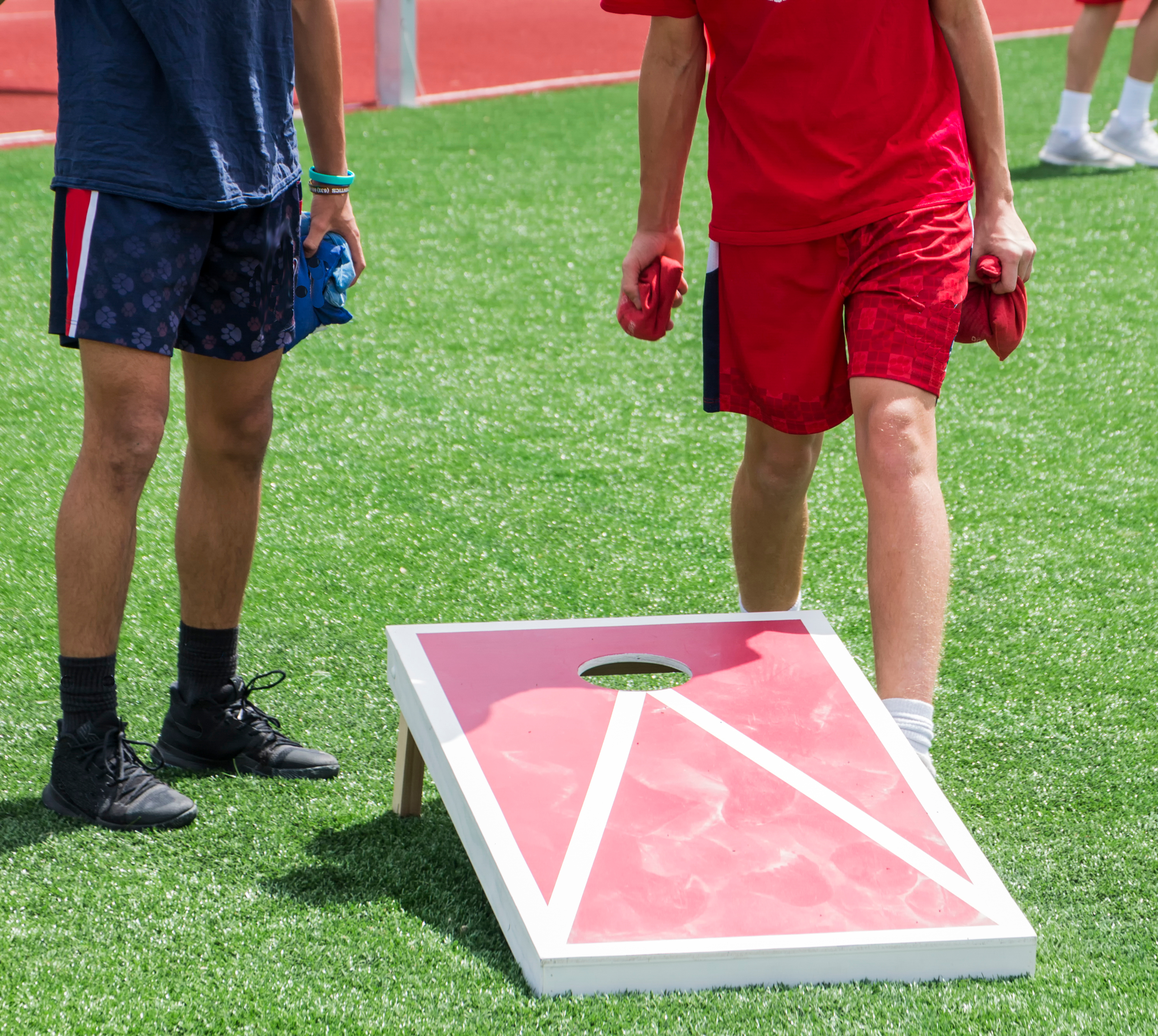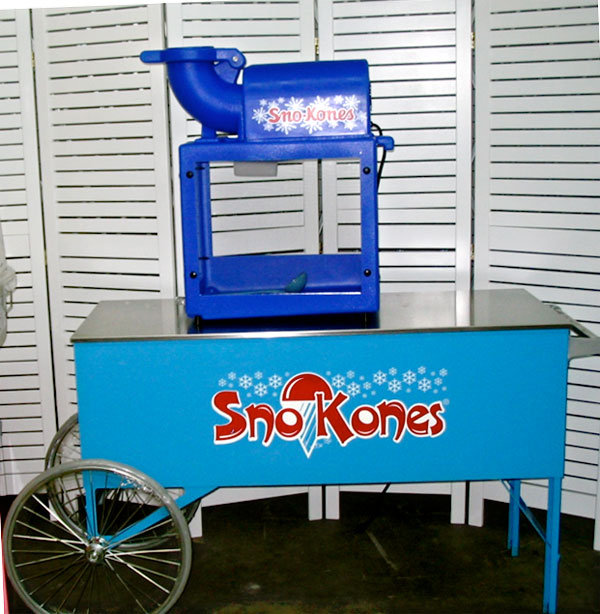 How to Rent Inflatables Buda TX
When you're ready to rent inflatables Buda TX, get ready to be amazed at how simple and smooth our online booking process is! We'll have you set up with our amazing inflatable obstacle course or games in no time at all.

From the "Home" page of our website, view our extensive collection of categories. If you'd like to see all of the available products for categories, click the green "See All" button next to the category name (like "Obstacle Course Inflatable"). From this page, you can view all of your obstacle course or game options, then click on each individual product to view details including dimensions and pricing. Once you've found the best fit for your event, click the green "Add to Cart" button and begin the checkout process.

Input the date of your event, preferred to drop off and pick up times, contact information, and payment information. Once you've completed your online order using our secure system and a major credit card, you'll receive an email confirming your rental details and reservation. Our team will also be in touch leading up to the day of the event to confirm a delivery window that works best for your schedule.

If you'd prefer to rent inflatables Buda TX by speaking with one of our team members, feel free to give us a call at (512) 293-0937 and we'll get you set up today!
FAQs for Our Inflatables for Rent Buda TX
If you have any lingering questions about our inflatables for rent Buda TX, feel free to peruse our list of frequently asked questions and get in touch with us today if you need more information!

1. How much do your interactive games rent for?
The price of our games varies based on the game itself, rental period, and other factors. Our Soccer Darts begin at $255 and our Toxic Meltdown game is $1,100. We do our best to offer a range of options to help suit a variety of budgets, timeframes, and age ranges.

2. How do I book an obstacle course?
Booking one of our obstacle course Buda TX selections is simple with our online scheduling system! View the full category of obstacle course actions, select the best fit for your party, and click the green "Add to Cart" button to begin the checkout process. We offer three different sizes of courses, but each of them is just as fun as the next! You can also book over the phone by giving us a call at (512) 293-0937.

3. Does the rental time include setup?
No! We do our best to arrive at your location well in advance so we can have things set up and ready to go long before your guests arrive. If your event is on a Saturday, we have Friday delivery available at no extra cost to you, giving you the maximum amount of time and fun with our course! We'll quickly set up your Buda TX obstacle course race so you can get the party started!

If you need more information about our affordable and 5-star reviewed inflatables for rent Buda TX, don't hesitate to reach out to our team today!


Inflatable Rental Near Me Buda TX & Surrounding Areas
If you've been searching for the best inflatable rental near me Buda TX, you've landed in the right spot! We're proud to offer our top-of-the-line selections to surrounding areas of Hays County including Kyle, Driftwood, and San Marcos in the 78610 zip code. Don't see your city or zip code listed? Call us today to see how we can provide amazing customer support and unbeatable prices in your area!

We've partnered with churches, schools, daycares, neighborhoods, and small businesses over the years to help create unforgettable moments with our inflatable rental near me Buda TX options. We're confident our incredible inventory will keep your guests entertained for hours on end!
5-Star Reviews for Our Inflatables in Buda TX
We're thrilled to be part of so many amazing memories over the years by providing our versatile and affordable inflatables in Buda TX! No matter the size of your event, we're certain we have the perfect games or obstacle courses to bring you and your guests endless amounts of laughter and fun.

We've earned the repeated business of our wonderful customers over the years and always appreciate their feedback about our inflatables in Buda TX! Take a look at what they have to say about our services below and get in touch with us if you have any additional questions by giving us a call at (512) 293-0937!

"We will definitely be using them again. They were prompt, reliable, dependable, and very professional. Thank you Buda bounce house rentals for making the best mothers day party!!" -J. Castillo

"We are highly impressed with the quality product, reasonable pricing, and incredible service by this company! My little ones were so excited to walk out to the backyard and see the fabulous bounce house set-up and ready to be played with! We appreciated the texts alerting us the bounce house was on its way and when they'd be by to pick it up (they deliver to Austin). Extremely courteous in answering our questions as well. We'll be calling Buda Bounce House Rentals again very soon! During COVID, we feel so much safer bringing the party to our kids rather than taking them out, and happy to have found this company!" -T. Esquivel

"Buda Bounce House Party Rentals is THE best party rental service in the Buda area. They are courteous and so helpful. Setting up the reservation was very simple, they have a variety of bounce houses and in excellent shape. The guy who came to drop off the bounce house was very kind and respectful and had everything set up how we requested. We will definitely continue to use them in the future!" -J. Macias