Providing Water Slides Buda TX Loves!
Beat the heat with our wide range of water slides Buda TX chooses over and over again all year long! Whether you're planning a birthday bash, treating the baseball team you coach to a fun celebration, or just want to keep the kids entertained for hours on end, we're confident our range of affordable, high-quality, and FUN water slides for rent in Buda TX will do just the trick.

We're happy to offer delivery in Buda, Texas, and surrounding areas of Hays County. We're certain that no matter your budget, timeframe, or theme, we have the water slides Buda TX perfect for your upcoming event. Whether you're interested in a combo bounce house slide or classic double lane slip n slide, our inventory is versatile, colorful, and, most importantly, fun for everyone!

Booking one of our water slides Buda TX is simple and straightforward with our online scheduling system. Once you've found the best slide for your event, add it to your cart and check out like any other online shopping experience. Get in touch with our friendly team of party professionals at (512) 293-0937 if you need any guidance on which slide best suits your needs.

The Best Water Slide Rentals Buda TX
For the best water slide rentals Buda TX, look no further than our amazing selection of dry and wet inflatable slide options! We often rent our slides for birthday parties, graduation celebrations, school carnivals or field days, church festivals, neighborhood block parties, holiday fun, and everything in between. Our water slides are great for school field days while our dry slides can be used for indoor carnivals and events!

In Texas, water slides can be enjoyed pretty much year-round, but we also carry inflatables, bounce houses, and party rentals that add endless amounts of entertainment to a wide range of events. Our dry slides are available for indoor or outdoor use while our wet slides have combo bounce house options to add double the fun! Don't spend hours searching for inflatable water slides in Buda TX when our amazing team is here to help get your slide scheduled today!

Browse our online inventory of water slide rentals Buda TX and get in touch with us if you have any questions. We use selections from industry-leading manufacturers who only use lead-free and fire-resistant vinyl, so you can rest assured that your kiddos will remain safe while staying entertained.

Delivering Water Slides for Rent Buda TX
One of our most popular inflatables, our water slides for rent Buda TX are fun for the entire guest list! With options like wet or dry, dual or single lane, slip n slide or combo bounce house, we're positive our versatile collection will meet your specific party needs with no issues. Safe for a wide variety of ages, our blow up water slides for rent Buda TX allow the kiddos to beat the heat without breaking the bank. Take a look at just a handful of our most popular slide options and get in touch with us if you have any questions:

Building Blocks Pool Waterslide: Colorful and eye-catching, this is one of the ​​best rental water slides in Buda Texas for a wide range of age groups and demographics. Made to look like stacking blocks, the younger kids and preteens love this single-lane water slide.

Tsunami Screamer Water Slip N Slide: This fun-filled slide has a bonus slip n slide function, giving your kids double the fun! This slide is amusement park level FUN. This is a highly requested, popular rental, so book it now before it's unavailable!

Big Kahuna Combo Bounce House Slide: Double the fun, our bounce house slide options are great for hours of entertainment. This is one of the most popular water slides for rent in and around Buda TX because it combines all of the best elements of a bounce house and water slide in one!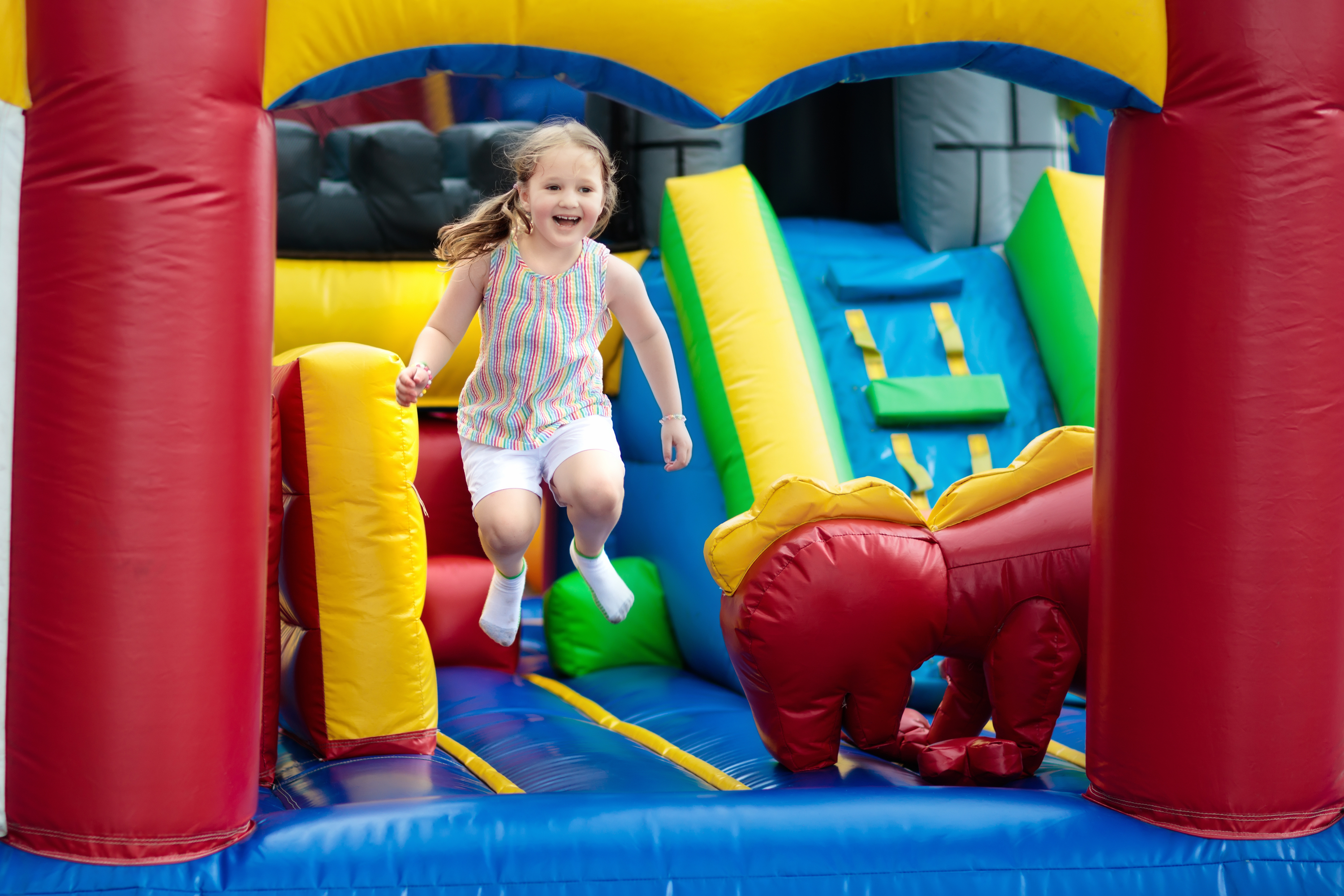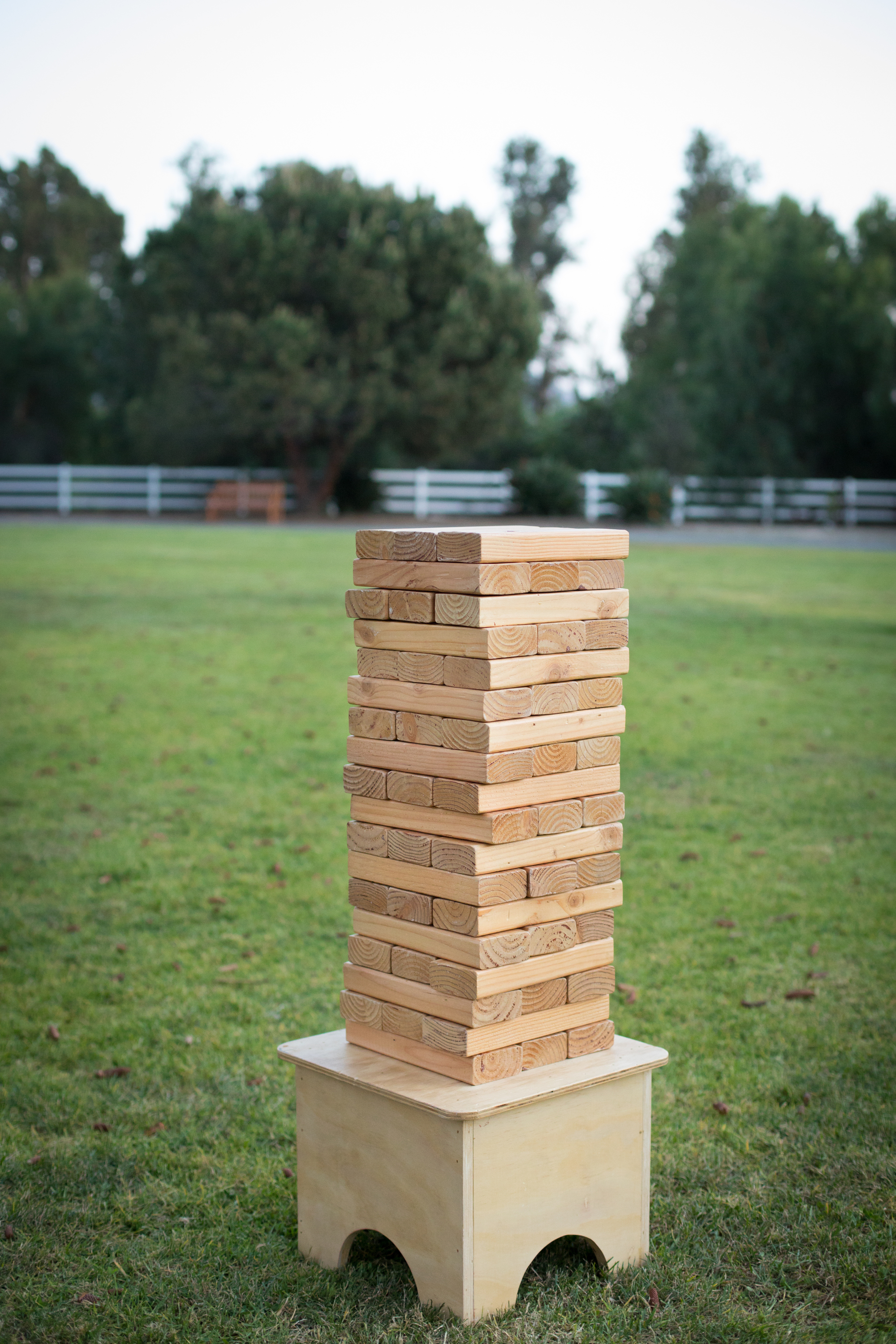 Why Choose Us for Your Blow Up Water Slides for Rent Buda TX
We understand how important it is to partner with a reliable blow up water slides for rent Buda TX company you can trust to manage all of the little details that emerge when planning the party of the century. As a fully insured and licensed business, we prioritize customer safety and satisfaction in everything we do. We carry high-quality, industry-leading equipment from reputable manufacturers who carry innovative and game-changing designs, providing maximum fun AND top-notch security.

Built with lead-free and fire-resistant materials, our water slides Buda, TX are safe for a wide range of children and adults, beginning at three years old with adult supervision. It's our goal for everyone in attendance to cut loose and enjoy the party, which is why we strive to be your one-stop all-inclusive blow up water slides for rent Buda TX shop. We take pride in celebrating special moments with our customers and exceed expectations with every Texas water slides rental.

Browse our amazing selection of options online or get in touch with us today so we can help make your next event an unforgettable one! Our friendly and knowledgeable staff is available to help guide you through the booking process and answer any questions that you may have. Give us a call at (512) 293-0937!

Delivering Fun All Over With our Water Slides in Buda TX
Eliminate the stress and put the fun back into your function with the support of our water slides in Buda TX! Whether you're responsible for finding the entertainment for an upcoming family reunion or want to go all-out for your child's birthday party, we're certain we have the biggest selection of cost-effective, safe, and over-the-top inflatable slide rentals available.

We've had the pleasure of partnering with local businesses, neighborhood associations, community organizations, and Hays Consolidated Independent School District to provide affordable water slides Buda TX for a wide range of exciting events over the years. While we have fun in everything we do, we also take party planning seriously, which is why community members in Hays County trust us with their important events.

We're happy to provide our water slides in Buda TX to Kyle, Driftwood, and San Marcos, and the 78610 zip code. Whatever your party dreams are, we can help them come to life! Browse our expansive slide inventory online and book today to get the party started! For all of your questions or concerns about our water slides Texas, we're here to help.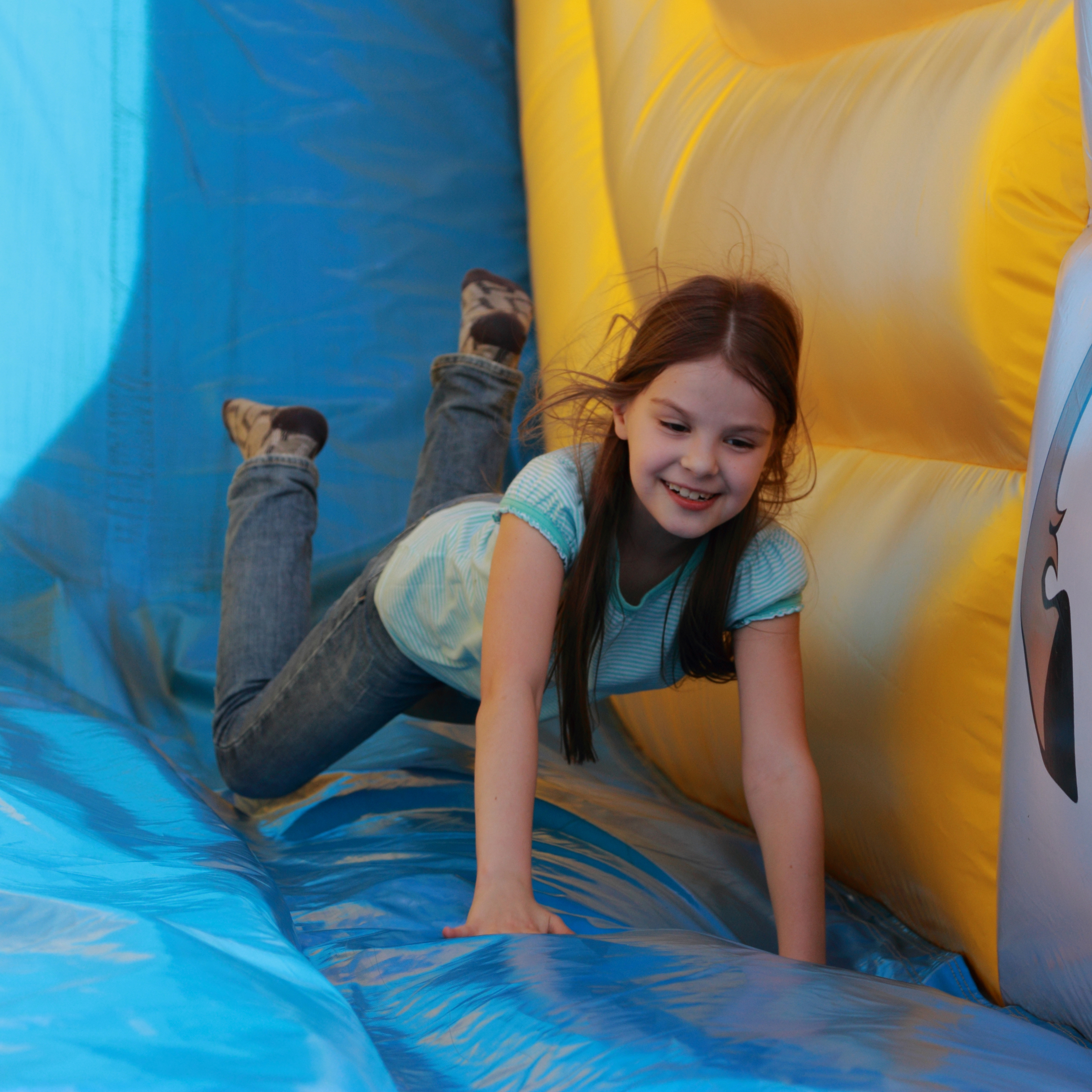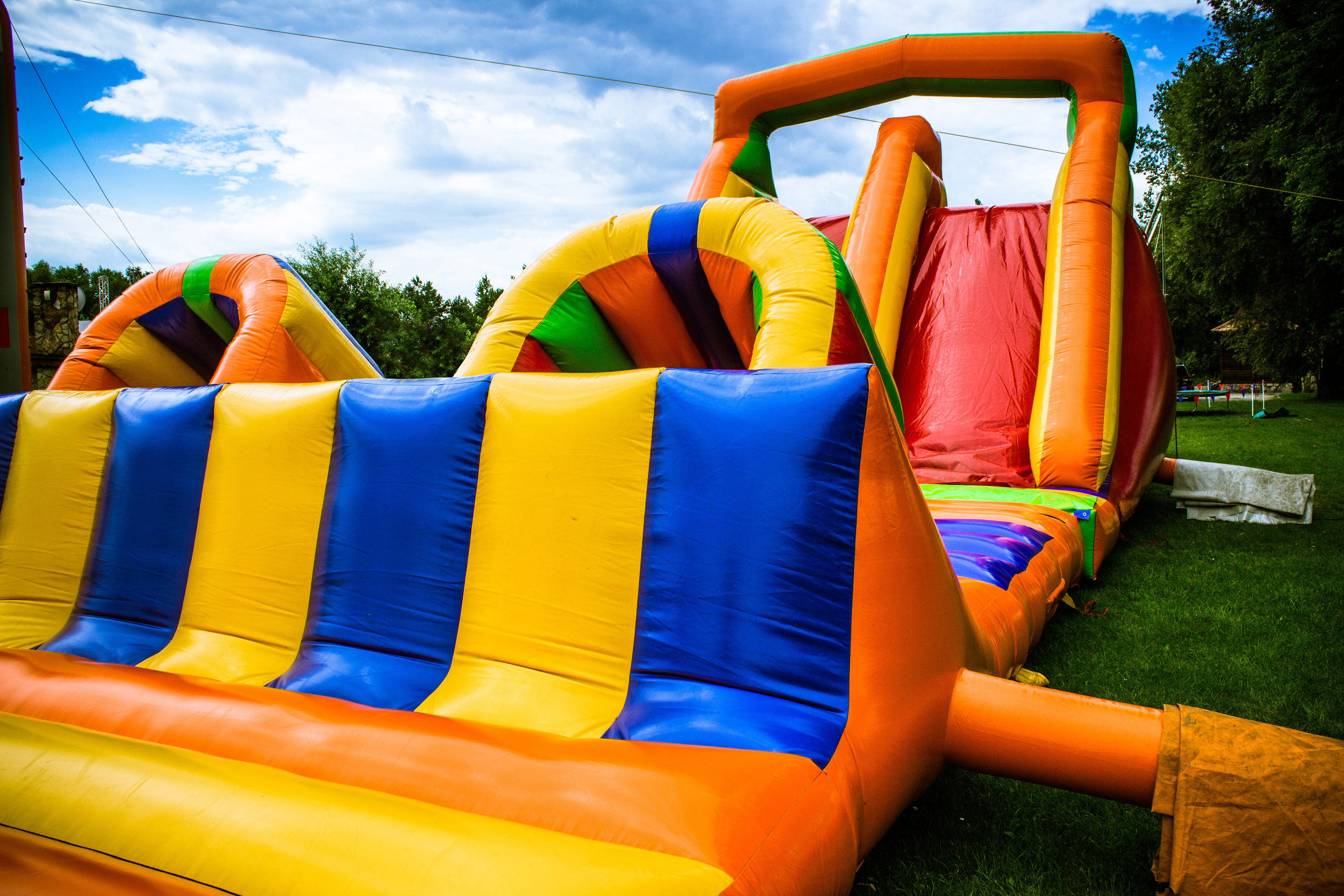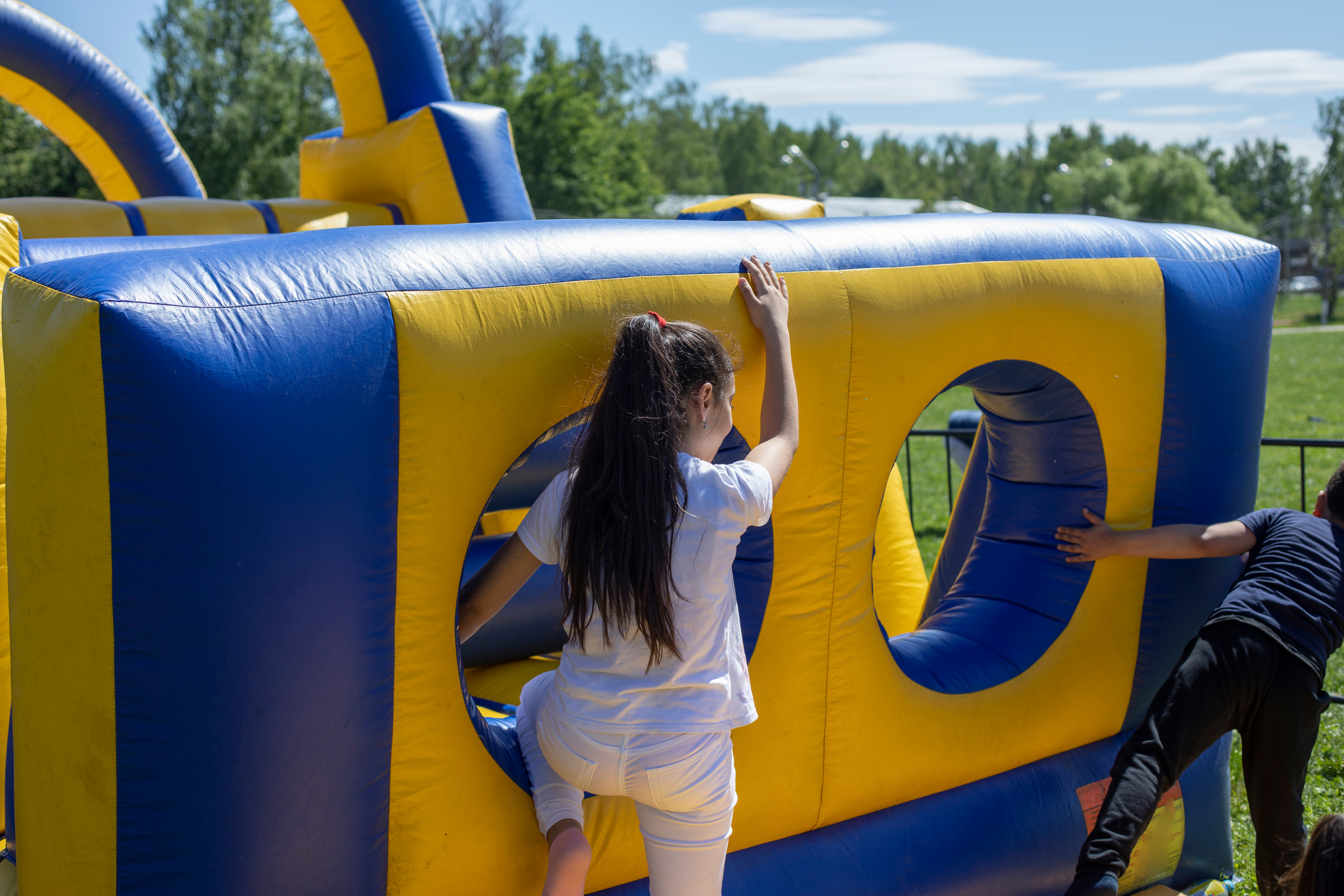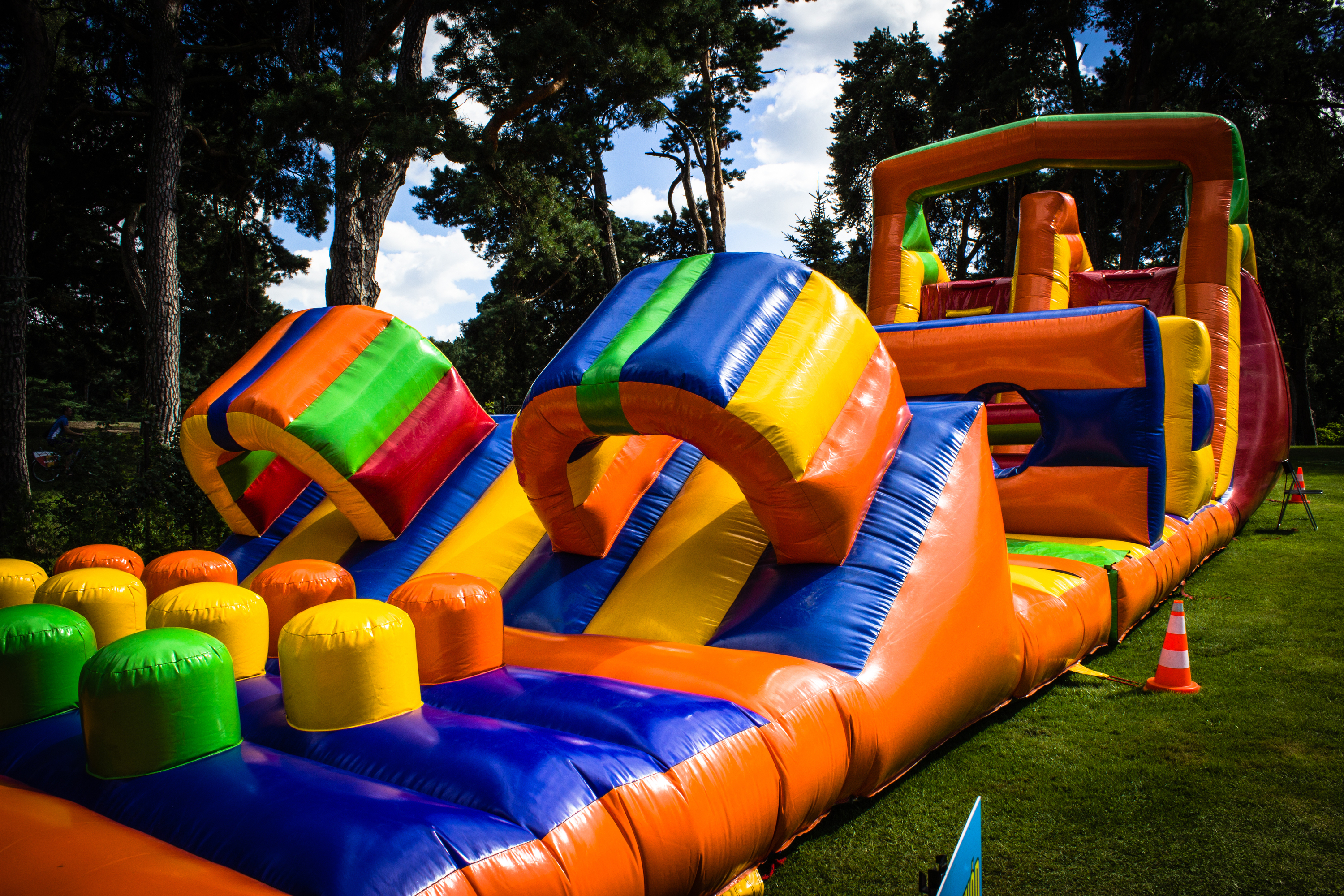 How to Rent Water Slide Buda TX
When you're ready to rent water slide Buda TX, it's a simple and straightforward process with the help of our online scheduling system! We'll have you fixed up and ready to party like it's 1999 in no time. From our Home page, browse our wide selection of slides You can view all the selections in that particular category by clicking the green "See All" button.

To view more information about a particular product, click the blue title to be taken to the product page. On the individual product pages, you can review dimensions, details, and prices. If you're happy with the inflatable waterslide rental Buda TX you've selected, click the green "Add to Cart" button. Choose the date of your party, preferred start and end times, delivery and contact information, then check out. We make it super easy to view our options, make a selection, and book your rental in a matter of minutes.

Once you've used our secure online system to check out using any major credit cards, you'll receive an email confirmation from our team. We'll also be in touch leading up to the day of the event to confirm a delivery window. Delivery, set up, and takedown are NOT included in your rental time, so our team will arrive before and after your event to assemble and disassemble. If you have any questions about how to rent water slide Buda TX or our other equipment options, don't hesitate to give us a call at (512) 293-0937 today!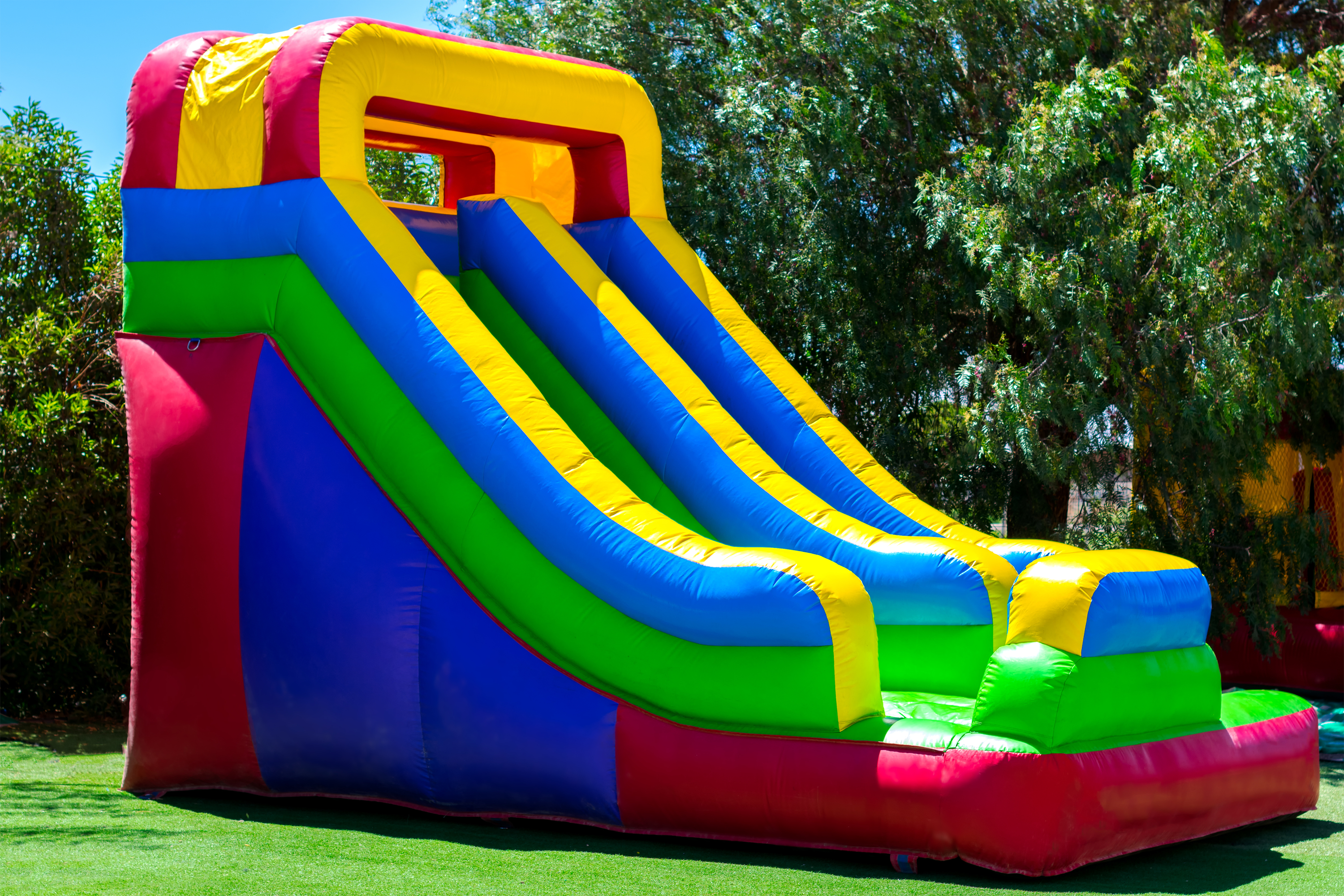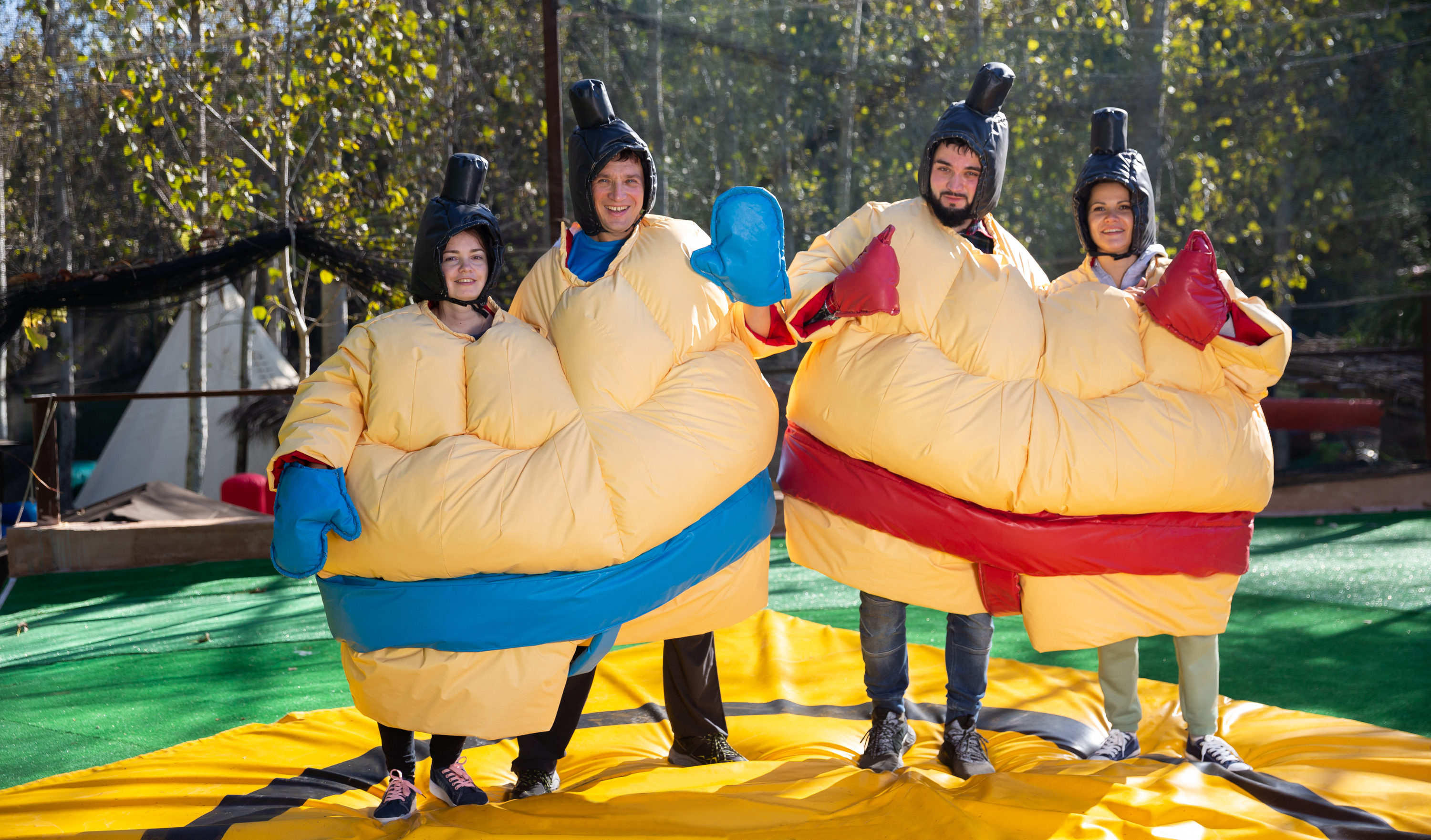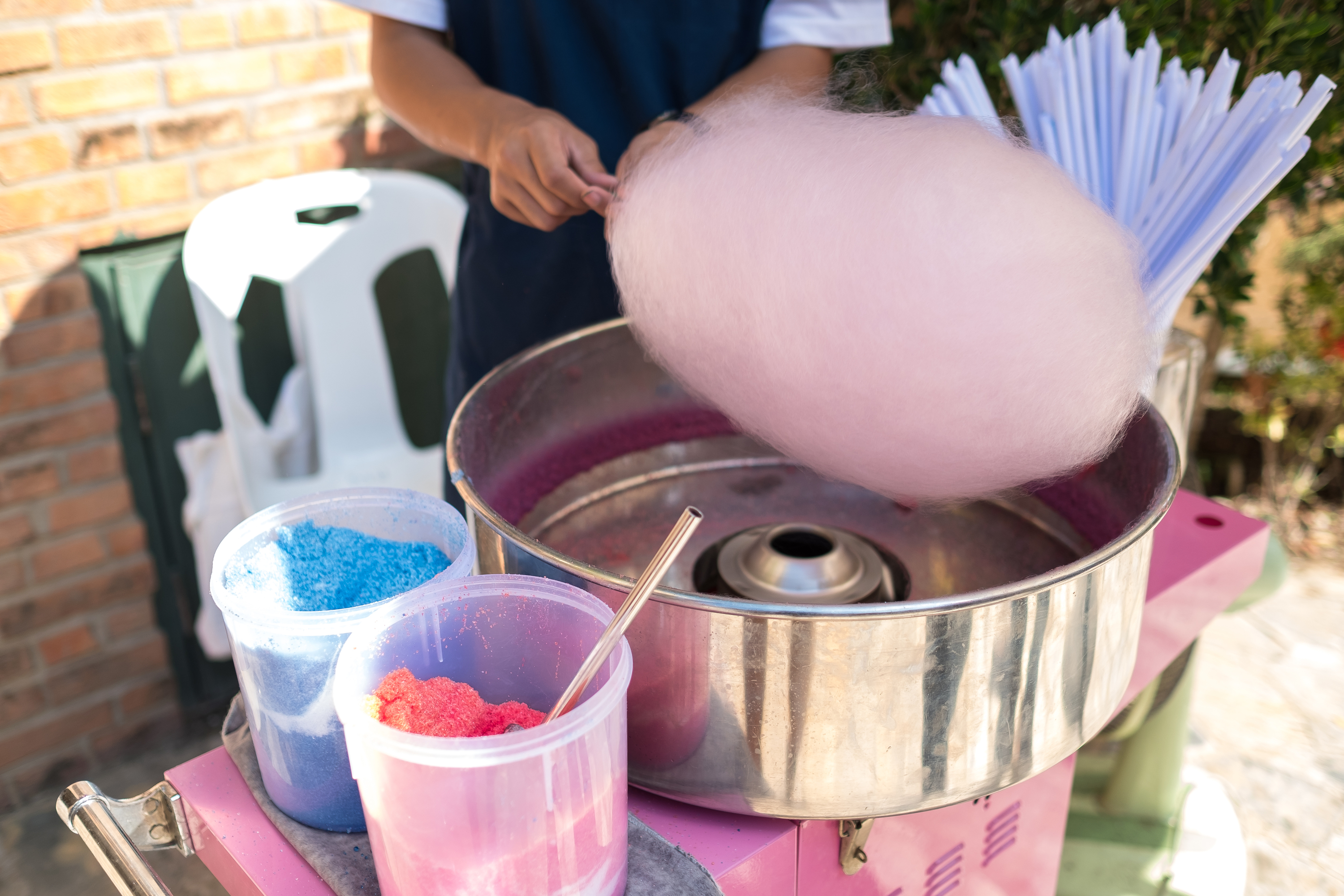 Inflatable Water Slides Buda TX FAQs
If you have any questions about our 5-star reviewed inflatable water slides Buda TX, take a look at our frequently asked questions below and get in touch with us to book your rental today!

1. Do you have indoor slide options available?
Absolutely! Any of our dry slides or dry bounce house combos can be used indoors, permitting they can fit into the building. While our Buda Texas water slides are ideal for outdoor events in warmer weather, our dry slides are a great alternative during the (rare) cooler months in Texas or for indoor events such as festivals or school fundraisers.

2. How much do your slides cost to rent?
If you've been searching for water slide prices Buda TX, you've come to the right place! We do our best to offer a range of price points to best suit most party budgets. We understand you might be looking for cheap water slides for rent in Buda Texas, but along with affordable prices, we guarantee customer satisfaction and FUN! Our slides begin at $265 and go up from there.

3. How do I book a water slide or bounce house combo?
Booking one of our water slide bounce house Buda TX selections is super simple! Once you've found the perfect product for your party, click the green "Add to Cart" button, then check out like normal. You'll input contact information, and delivery details, and use our secure system to pay online. If you would prefer to book with one of our team members, feel free to give us a call at (512) 293-0937 to get on the schedule today!
Customers Love Our Water Slides for Rent Near Me
While we love to focus on the fun, we take our water slides for rent near me seriously and strive to offer unbeatable customer service, prices, and selections. We're thrilled to be part of magical moments that are worth celebrating including birthdays, anniversaries, graduations, and more. We've gotten to know our customers pretty well over the years and are so proud to become a staple in their celebrations!

Whatever your needs are for wet or dry slides, we're confident we have the equipment and service that will help make your event one for the books. Take a look at what our past customers have to say about our water slides for rent near me, and book your equipment online today!

"This company is amazing. I rented the bounce house strictly for my son for something fun to do during this lockdown. They were super easy to work with, communicated clearly and timely with me, and charged me for one day rental but set up Friday afternoon and picked up Sunday morning. I will definitely use them again. The house was clean and install was professional and respectful of my property. The online reservation and payment option were easy to use." -C. Stokes

"The best customer service! I'm super satisfied with the professionalism of this company! The bounce house was clean, affordable, and on time. Thank you for an easy breezy experience!" -M. Cadena

"We reached out on a last minute rental and Buda Bounce came in big! Thanks for the great customer service and spotless bounce house!" -A. Sherrod